Page 2 of 4
As the COVID-19 easement starts and things starts to get back to normality, ringing in Ireland will also hopefully be able to get back. Below will show below which towers has resumed ringing. As towers start to get back to ringing District secretaries and Tower Secretaires are asked to let Peter McBride or Andrew White so that this page can be updated.
CCCBR – Covid-19 updates
Update 9th October 2020
There is no change to the guidance this week but an article has been published here which explains the Central Council's current roadmap for guidance, paving the way for more localised decision making. We are also undertaking a wholescale review of guidance documents.
From now on, guidance updates are going to be published on Mondays, which gives time to digest higher-level guidance that is often published on Fridays.
The next guidance update will therefore be Monday 19th October.
Update 2nd October 2020
Although there is no change in the guidance this week we are commenting on the increased lockdowns in certain parts of the United Kingdom.
All restrictions imposed by Governments override guidance either from our Churches or the Central Council. The UK's 'Rule of Six' (in its various forms) for instance is a legal restriction aimed at reducing social contact, rather than guidance.
If (as in the North East of England at the end of September and parts of Lancashire shortly thereafter) no indoor mixing of different households is allowed, ("you must not meet with people who you do not live with in indoor settings, whether inside or outside of the affected local areas") then it appears that it would prevent anyone other than members of the same household from ringing together. Detailed guidance says "You may attend a mosque, church, synagogue, temple or other place or worship for a service, but you must not mix with anyone you do not live with (unless you have formed a support bubble with them)."
The position is unclear as it relies on a definition of 'mixing', although the UK Government's intention is clearly to reduce social contact in non-essential settings, citing work and education as the only exemptions. It should be interpreted locally in consultation with your incumbent.
A full list of the places with increased lockdown, along with the specific conditions of lockdown, can be found here.
Elsewhere, if extra restrictions (but still allowing six to meet indoors) have been imposed where you live, then the transmission of Coronavirus is high, and the level of risk greater. The CCCBR's guidelines do aim to be "Covid-Secure", but you need to make a local risk assessment (focussing especially on the size and ventilation of your tower and the characteristics of your ringers) to decide if it is appropriate to ring – and it may well not be. Remember that the final decision rests with the Incumbent.
Finally, he Frequently Asked Questions have been refreshed to remove those which are now common knowledge and add in more recent concerns such as the implications of ringing in areas of increased lockdown.
Update 18th September 2020
Discussions are ongoing regarding the potential reduction of distance between ropes, although in view of the upsurge in Covid cases and the number of areas of the United Kingdom entering increasing states of lockdown there is extreme caution over reducing distancing for bellringing at the moment.
The 'rule of six' is now in force in England, Scotland and Wales, albeit with regional variations. Places of worship have an exemption provided those in church stay in groups of six.
Update 11th September 2020
The period of time between ringing sessions has been reduced from 72 hours to 48 hours. This is on the assumption that all hand hygiene guidance is being followed.
We do not yet have the green light to reduce distance between ropes below current guidance, but it is under consideration on the basis that this will enable more towers (and ringers) to ring. The CofE Recovery Group is very sympathetic to the case but are consulting with others included MHCLG in the light of the upsurge in cases.
Update 4th September 2020
There has been no change to the guidance this week. Updated guidance to reduce distance between ropes to enable more towers to ring more bells has been submitted for approval. Note that ringing is still limited to 15 minutes but does not have to be for a service, provided it is with the permission of the incumbent.
Guidance on the use of simulators is being written and will be available shortly.
Update 21st & 28th August 2020
There has been no change to the guidance this week.
Update 14th August 2020
Following last week's update on wearing face coverings for ringing (which is mandatory in churches in England and Scotland) the individual guidance notes have been updated to include references to face coverings. A number of people have enquired whether ringers who claim exemption from wearing a face covering can ring without them. It is our view that face coverings reduce the risk of transmission of the virus and therefore protect our fellow ringers, and hence anyone who is unable to wear a face covering should not ring.
Local lockdowns continue and may increase. The effect of these lockdowns on ringing is principally on handbell ringing in people's gardens.
Guidance notes 2 and 4 have been amended slightly to clarify the 1.5m allowed separation for ropes which fall in a straight line, i.e. that the middle of three ropes which fall in a straight line should be 1.5m from the two adjacent ropes.
Update 7th August 2020
The only two things changed this week are that use of the word 'facemask' in this guidance has been replaced with the words 'face coverings' to bring this guidance in line with the Church of England's guidance. The churches in Scotland also refer to face coverings rather than facemasks, while the Church in Wales does not appear to have stipulated the wearing of face coverings yet. Face coverings does not include visors.
We would like to also clarify that ringing does not specifically have to be for a service, but should still be with the permission of the incumbent. Ringers have been asked to ring for weddings, and on Sundays where there is no service but where the sound of bells is welcome to remind communities of the presence of the church. It is still only 15 minutes though, whatever the purpose of the ringing.
The wearing of face coverings is mandatory from 8th August in places of worship in England and Scotland (Wales doesn't appear to be mandatory but advice welcome). Wearing face coverings does not reduce the minimum distances approved for ringing which remain as :
2m spacing between ringers (which will generally mean alternate bells)

1.5m spacing allowable if ropes fall in a straight line (ringers facing inwards not towards each other)

Adjacent bells can be rung by ringers from the same household
An increasing number of places may have lockdown restrictions brought back as happened first in Leicester, then in Greater Manchester, Lancashire and West Yorkshire, and most recently in Preston. The effect of these lockdowns on ringing is principally on handbell ringing in people's gardens
Update 1st August 2020
CCCBR's official guidance still stands, with the following additions:
A number of things have happened this week which while not changing guidance, should be noted at least.
[In the UK facemasks in church} will be mandatory from 8th August. Facemasks will need to be worn for ringing next weekend, and are strongly recommended this Sunday. Wearing facemasks does not reduce the minimum distances approved for ringing which remain as :
2m spacing between ringers (which will generally mean alternate bells)

1.5m spacing allowable if ropes fall in a straight line (ringers facing inwards not towards each other)

Adjacent bells can be rung by ringers from the same household.
Some towers have rung not in accordance with the guidance, usually just from ringers or clergy not being aware of the guidance. On contacting the clergy involved, non-compliant ringing has been stopped – in one case a tower closed altogether. The point is that if the guidance is not followed, the ringing community will not be trusted, and there will be much less chance of any relaxation of ringing restrictions.
The [CCCBR] website will be updated weekly on a Friday evening, whether or not there is a change in the guidance. Any changes will be brought to your attention in this introductory note.
While the mask rule is only mandatory in the Northern District, I strongly recommend that all our members wear either a mask or a face shield when ringing, and that all tower captains read the full CCCBR guidance notes.
Update 21st July 2020
St Audoen's Dublin
After 8 months of being silenced first by the builders & then by Covid-19, ringing will resume at St Audoen's this Sunday 26th July. Restrictions will be in place with regard to the number of bells to be rung. To limit contacts between ringers, the St Audoen's band will be selected from the morning band at St Patrick's only.
On Behalf of Kathleen McEndoo
Updated 4th July 2020
The above has been sent to all guilds and associations by Simon Linford, president of the CCCBR.
We had a further update from the Church of England Recovery Group last night that Public Health England (PHE) now wants to issue specific guidance about bell ringing but they will not be able to publish it until next week. They expect it to be based on what we have produced. Although the Church has published guidance, which we shared, they are understandably nervous about ringing this weekend in advance of PHE publication, especially if it gets into the press.
We had a conference call with Brendan McCarthy and Mark Betson of the Recovery Group this morning and whilst they stressed that anything published is guidance not instruction, they would really appreciate us waiting to restart ringing until after the PHE guidance is published. Given this is a new relationship that could be very important to us, we do not want to rock this boat for the sake of a week and some disappointment.
In the meantime, we have accumulated all of the questions we have received from ringers on the current guidance into a set of FAQs which we have published on the website. This will include such things as why the guidance is still 2m rather than 1m, and whether family members can ring on adjacent bells. That can be found here: https://cccbr.org.uk/frequently-asked-questions-on-covid-19-guidance/
New CCCBR guidelines are expected next week. In the meantime, many questions are dealt with in the link above.
Update 3rd July 2020
We are getting closer to a return to ringing, and the CCCBR issued new guidelines on 1st July.
Ringers should follow this link and scroll to page 9;
it answers all the current questions", Although this is a Church of England website, the advice on it is issued jointly with the CCCBR
https://www.churchofengland.org/sites/default/files/2020-06/Opening%20cathedral%20and%20church%20buildings%20advice%20v.1_0.pdf
Julia Lysaght
IACR President
Update 26th June 2020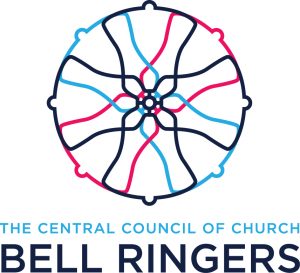 CCCBR Latest Guidelines 21st June 2020
Running ringing whilst maintaining social distancing and reducing Coronavirus transmission will be very different from what we are used to. This guidance gives some ideas to try and do to make it as safe as possible.
Before ringing
Be sure that your incumbent is content for you to ring – a guidance sheet is available for them

Liaise with the church in completing the risk assessment for the church and tower (partly specific Covid-19 measures, plus checking the condition of tower and bells after an extended period of them not in use)
Ringing
You should keep ringers on the same ropes for an entire ringing session, including ringing up and down

Least risk is from ringing alternate bells so they can be two meters apart

If you are using only some bells, choose musical sets that sound musical outside

Limit the duration of ringing to 15 minutes. This may get revised later but is the way to get started.

One band per session and one session per day




(preferable per three days as the virus can survive 72 hours on hard surfaces)

Don't let ringers spit on their hands!

Encourage your band to face the centre not each other

Avoid shouting, especially from on a box as this will increase transmission

No standing behind or teaching

Any inexperienced ringer who may need help shouldn't ring (the exception is if an experienced family member can help)..
Neighbours
Your neighbours may have got used to the lack of bells and forgotten when you ring. It may be worth reminding them and letting them know the plan for resumption.
This is an opportunity to keep things simple. In the first instance, ringing again is to provide a service to the Church.
Not all your band will be comfortable about ringing, whatever measures are put in place. Try not to make anyone feel pressured to ring if they do not want to. Likewise, you should not feel under an obligation to ring yourself if you are not comfortable doing so or in a higher risk group.
Update 24th June 2020
St. Patrick's Cathedral, Dublin.
Limited service ringing will resume from July 5th for St. Patrick's members & associate members only.
All practices remain suspended until further notice.
On behalf of Derek McEndoo - Tower Captain